The Battle of Gettysburg
Our original design recognizes the Battle of Gettysburg where the Union armies defeated Confederate forces and significance and marked a critical turning point during the Civil War.
Customer Reviews
"Received it in a timely manner. First impression when put it on was how soft the material felt. The fit was spot on. And just felt good on me, almost comforting really. I ordered the dark blue I have received numerous compliments on it. I wear an xlarge that is what I ordered fit was spot on perfect fit perfect length. You will not be disappointed." — Martin E. ★★★★★
"Awesome shirt. Received this t-shirt as a gift. Love the graphics and color. Very comfortable!" — Linda ★★★★★
Also available exclusively at The History List store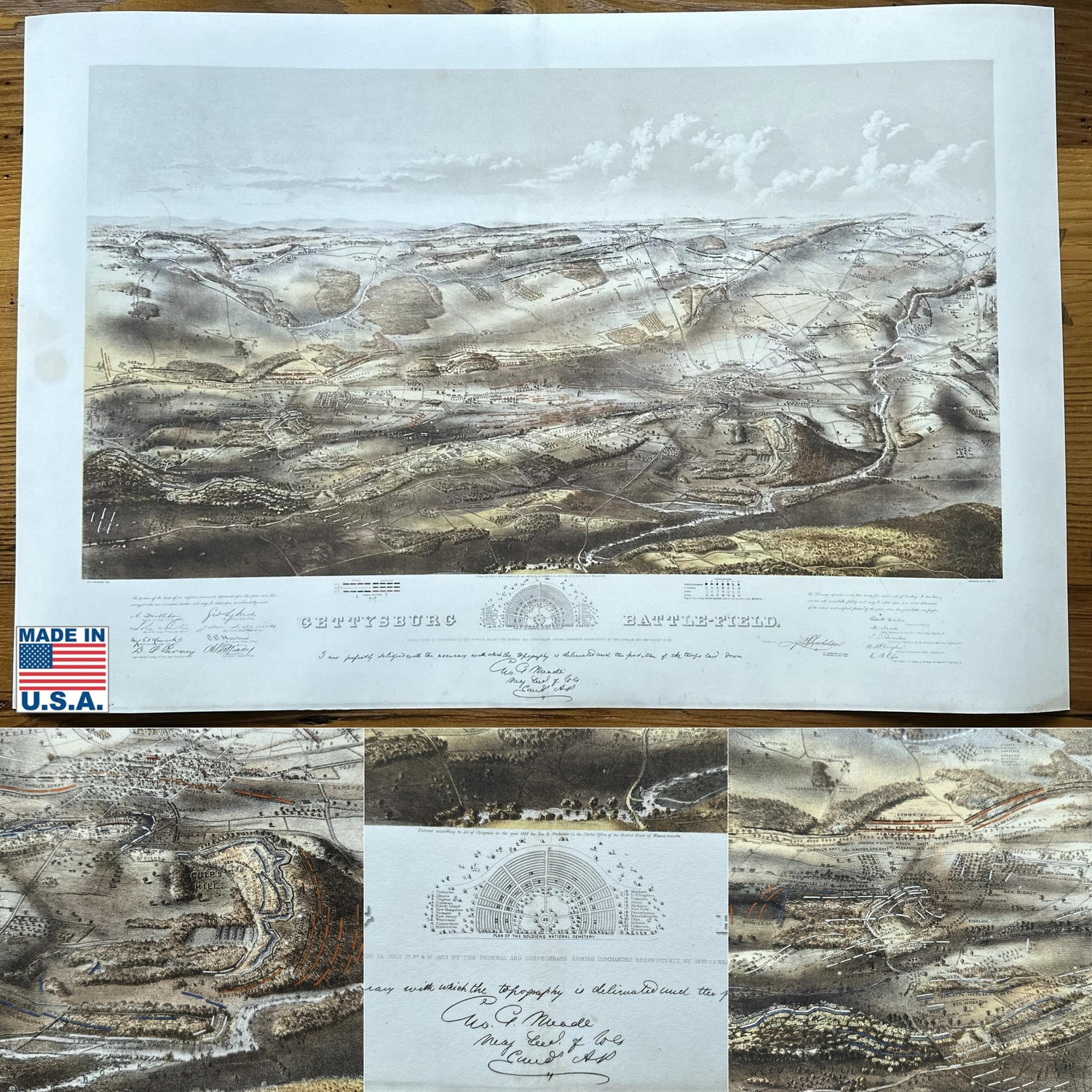 Famous Gettysburg Battlefield print
24" x 36" reproduced in archival quality
Bird's-eye view of Gettysburg battlefield, showing the positions of Union and Confederate armies during the battle.
A stunning fine-art print you won't find anywhere else.
Learn more
More from our Civil War Collection