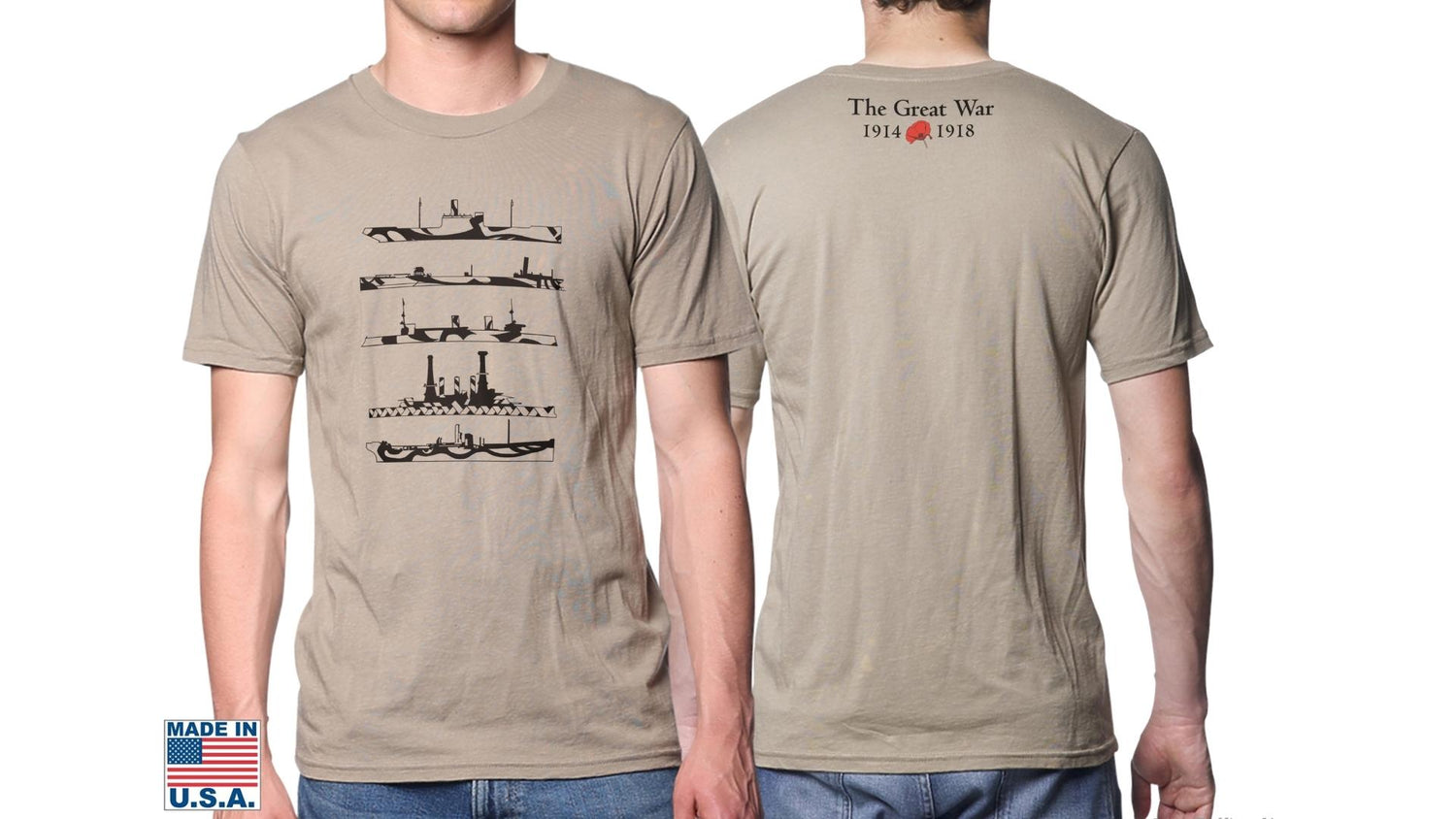 The Great War – WWI's Dazzle Ships Shirt
The front design includes five military ships with a Dazzle camouflage, and on the back, the text, "The Great War — 1914 1918" and a poppy, a world-recognized symbol of remembrance of the First World War.
Made in the USA with 100% cotton shirt in Coyote brown— Knitted, dyed, and sewn in America and screen printed in New England. 
View Details
Our original design of The Great War— WWI's Dazzle Ships was based on the "Razzle Dazzle" Camouflage Painting that was used on naval ships primarily during the World War I. This camouflage strategy was used to hinder the perception of the ship's size, speed, distance, and direction.
Photo: British WWI transport, Osterle, camouflaged, November 11, 1918 in New York Harbor.
More shirts with the same design