"Revenge of the Red Raiders" - by author Lawrence J. Hickey
Regular price
Sale price
$ 89.95
Unit price
per
Sale
Sold out
An important note on shipping: This book ships directly from the publisher using Media Mail.  Allow at least two weeks for delivery.
Revenge of the Red Raiders
The Illustrated History of the 22nd Bombardment Group During World War II
---
Hardcover (624 pages), brand new
Reviews
"When Lawrence Hickey published his first book, Warpath Across The Pacific, it set a new standard for aviation group histories. Regarded as the best group history every published, Hickey has topped himself, with the long awaited release of this volume about the 22nd Bombardment Group (BG)…Revenge of the Red Raiders is nothing short of encyclopedia of information about everything related to the 22nd BG…[T]his book raises the bar for aviation history, by presenting an unprecedented level of information and photographs about one BG of the Pacific war. Author Hickey has outdone himself, by creating another book that any aviation enthusiast will want in their library."  – www.pacificwrecks.com

"US publishers really do 'go for it' when it comes to major works that have all the stops pulled out; UK publishers are far too timid most of the time! A blockbuster of a book, sub-titled The Illustrated History of the 22nd BG, it is part of the Eagles over the Pacific series. With B-26s and later B-24s, the 22nd migrated with the Pacific War from Darwin to the Philippines to Okinawa. The level of detail in this book is breathtaking." –FlyPast Magazine
"We recently had one book cross our review desk that deserves the title 'ultimate' and that is Rampage of the Roarin' 20's…The text is well-written and extraordinarily complete and chronicles the group as it moved from one forward airstrip to the other." – Air Classics Magazine
Short Description
 
Revenge of the Red Raiders takes the reader on an unforgettable journey with America's young airmen across the war zones of the Southwest Pacific Theater during World War II. This comprehensively researched and definitive account of one of America's premier Army Air Force bombardment units follows the 22nd Bomb Group from its prewar stateside formation and training, through its deployment to Northern Australia during the earliest days of WWII, to the end of the conflict on the island of Okinawa. The 22nd Bomb Group was the first air group to receive the new B-26 Marauder medium bomber when it began rolling off the Martin production line in early 1941. The struggle of testing the highly advanced aircraft, produced without a prototype, and training up the crews to the standards of the newest generation of medium bomber is fully covered in this text. After the Japanese attack on Pearl Harbor, the 22nd was the first American bombardment unit to deploy to the Pacific combat theater with a full complement of aircraft. The Group pioneered the Pacific island-hopping transit route to Australia, and two of its planes conducted an attack on the Japanese carrier Akagi during the decisive Battle of Midway.
In April of 1942, once ensconced in northern Australia, the men of the 22nd were immediately thrown into battle without fighter protection to stem the Japanese tidal wave that was threatening to overwhelm the crumbling Allied position in the Southwest Pacific, and they conducted some of the earliest bombing raids on the Japanese airfield at Lae and the bastion of Rabaul from primitive airfields in New Guinea. These early American air operations are some of the most exciting of the Pacific war and are fully covered with text and photos from the American and Japanese sides. Although initially equipped with the B-26 Marauder, the 22nd later partially converted to the B-25 Mitchell before becoming a B-24 Liberator Heavy Bombardment unit during the spring of 1944 and continuing the fight across the Southwest Pacific to the very doorstep of Japan. The Group became the only Army Air Force unit to sink an enemy cruiser during the war.
Revenge of the Red Raiders consists of 624 pages and is illustrated by more than 1000 photos, four magnificent color paintings by top aviation artist Jack Fellows, 48 full-color aircraft profiles, 3 aircraft cut-away drawings and 16 detailed maps that pinpoint all bases, every mission flown and the site of each aircraft lost. Nearly every aircraft flown by the unit is depicted in the book's extensive photo collection. This chronological text is enhanced by appendices of leaders, casualties, the history of every combat aircraft flown and an encyclopedic history of the unit's aircraft markings and insignias. A final appendix details the histories of both the aircraft and crews of the 48 B-26, B-25 and B-24 aircraft illustrated in the color profile section. Assembled from wartime records of the U.S., Japan and Australia and supplemented by the personal experiences of hundreds of the unit's veterans, this book stands as a landmark in aviation history. A particularly unique feature is the careful matching of information from both American and Japanese sources, providing for the first time an accurate account of virtually all of the combat encounters both in the air and against shipping at sea.
Other books in this series:
About the Author
Larry has been fascinated by aviation since his boyhood in Wichita, KS. After graduating with a degree in History, he spent 1966-67 living in Saigon in the household of a top-ranking Vietnamese royal family while working as a researcher for the Air Force's Project CHECO, a branch of the Operations Analysis, 7th Air Force. After completing several highly acclaimed studies on air operations in SE Asia, he returned to the U.S. to pursue graduate studies at Georgetown. He soon accepted a job with the Defense Intelligence Agency where he became the first analyst for the South Vietnam Political Desk.

During most of his career with DIA, he also was a member of the Vietnam Special Studies Group, an inter-agency task force under Dr. Henry Kissinger that developed the exit strategy for ending the Vietnam War. Under direct orders from the President, he returned to Vietnam in 1970 to conduct research in the Mekong Delta for a major cease-fire planning study. As Political Analyst for North Vietnam, in January 1972, Larry was credited with providing the first warning of the forthcoming Communist spring offensive, and thereafter reported on it on a daily bases to the highest levels of the US Government, including as an advisor to the National Security Council Staff.

At the end of 1972, Larry left government service to become a private entrepreneur, pursuing interests in manufacturing, real estate, writing and publishing. A full time author and publisher with a focus on WWII aviation, he lives in Boulder, CO with his wife Sue. His first book, Warpath Across the Pacific, tells the story of the 345th Bomb Group in the SW Pacific, and is considered the gold standard for aviation unit histories. Larry followed this success with books on other units, including his most recent, Rampage of the Roarin' 20's. He is currently working on histories for the 3rd, 38th and 43rd Bomb Groups, and is overseeing a multi-volume series covering the first 16 months of the air war in Europe, 1939-40.
© Reprinted by permission. All rights reserved.
Shipping

Key dates for holiday shopping

December 15 at 3 pm Eastern: Our recommended deadline for domestic Christmas delivery via USPS.  While we can't guarantee delivery regardless of carrier, our hope is that if you order by December 15, USPS will have been able to get orders to domestic addresses by Christmas.  However, regardless of when you order, we strongly recommend UPS.

December 19 at 3 pm Eastern: Our recommended deadline for UPS 3 Day Select. 

December 22 at 3 pm Eastern: Our recommended deadline for UPS Overnight delivery.

Our recommendation for shipping during the holidays

While we don't know what this year will look like, during the 2021 holiday, a larger number of packages got stuck for days and weeks at some USPS sorting hubs.  While we didn't see this over the 2022 holiday, we strongly recommend selecting UPS during the holidays.

 

---

For shipments to addresses within the U.S. (scroll down for International shipping) 

Flat-rate shipping: Regardless of the number of items you order, the shipping price for shirts, caps, unframed prints and posters, bracelets, lapel pins, pendants, and button packs is $5.95.

For hooded and crewneck sweatshirts, mugs, and blankets, the shipping cost is $8.95. 

Our flat rate shipping means you can add two or more t-shirts, sweatshirts, or caps for no additional shipping charge.

Note that some large or heavy items, including larger framed prints, may have a different shipping charge or a shipping surcharge. When they do, it will be noted on the product page.

 

Timing

We try to ship orders within three business days of receiving them. This applies to in-stock items. Framed items or items requiring personalization may take up to two weeks longer. If there is an extended delay, it will be noted on the product page.

We close for a week over Independence Day and Christmas. A notice will appear at the top of every page of the site in advance of this closure.

We ship most orders via USPS, so if the post office is closed, we won't be shipping orders that day.

If you need to receive your order by a certain date, such as to give as a gift or have for a trip, we recommend ordering at least two weeks in advance, especially if you are using USPS shipping. 

If you're looking for reliable, on-time deliveries, we strongly suggest upgrading to "UPS 3 Business Day Select Shipping."

Additional notes:

When fulfillment takes longer, such as around the Christmas holidays, we'll put up an announcement in the site and will list recommended shipping deadlines below.
If an item is out of stock, we will contact you.
If one of your items is an advance order, that will be noted on the product page along with an estimate of when it will ship. If that estimated date changes, the product page will be updated.

Charges for shipping to destinations in the United States and to APO, DPO, and FPO addresses

Free shipping

On stickers, magnets, decals, patches, static clings, and individual button pins.



US Postal Service shipping - The least expensive, though also less reliable than UPS. (See more on UPS in the next section.) 



$5.95 for shirts, caps, unframed prints and posters, bracelets, lapel pins, pendants, button packs.

Regardless of the number of items you order, the shipping price is still fixed at $5.95. Our flat rate shipping means you can add another t-shirt, cap, or book for no additional shipping charge.



$8.95 for hooded and crewneck sweatshirts, mugs, and blankets.



We strongly recommend using UPS, especially in November and December.

UPS 3 Business Day Select 

Note: UPS 3 Business Day select is not available for addresses in Hawaii and Alaska. If UPS is selected for Hawaii or Alaska, the order will be shipped UPS Ground.

Cut off time: Orders received by 3 pm Eastern will ship the same business day.  Applies to in-stock items that do not require personalization or signing.

UPS's normal (non-holiday) delivery guarantee is by the end of the third business day, and this includes delivery on Saturday.  This applies to the 48 contiguous states. 

$14.95 for shirts, caps, unframed prints and posters, bracelets, lapel pins, pendants, button packs.


$18.95 for hooded and crewneck sweatshirts, mugs, and blankets.


If the actual shipping cost is significantly higher than what we're charging, we will contact you to discuss alternatives.



UPS Overnight (Next Business Day Delivery)


Before placing your order, call 469-233-7712.

---

For shipments to addresses outside the United States

Destinations

We only ship to locations that are served by US Postal Service International Service.

Charges

Canada and Mexico



$18.00

for shirts, caps, unframed prints and posters, bracelets, lapel pins, pendants, button packs.

$24.00

for hooded and crewneck sweatshirts, mugs, and blankets.





Rest of the World



Additional charges for all destinations

Some large, heavy items may have an additional shipping charge.  If that's the case, it will be noted on the product page.

If the actual shipping cost is significantly higher than what we're charging, we will contact you to discuss alternatives.
All original designs are copyrighted by The History List

All designs are copyrighted by The History List and the History Nerd text and design on t-shirts is a registered trademark. If you see a knock off, please let me know.
Mission

Your purchases support our mission to engage people with local history and to support historic sites and history organizations across the country.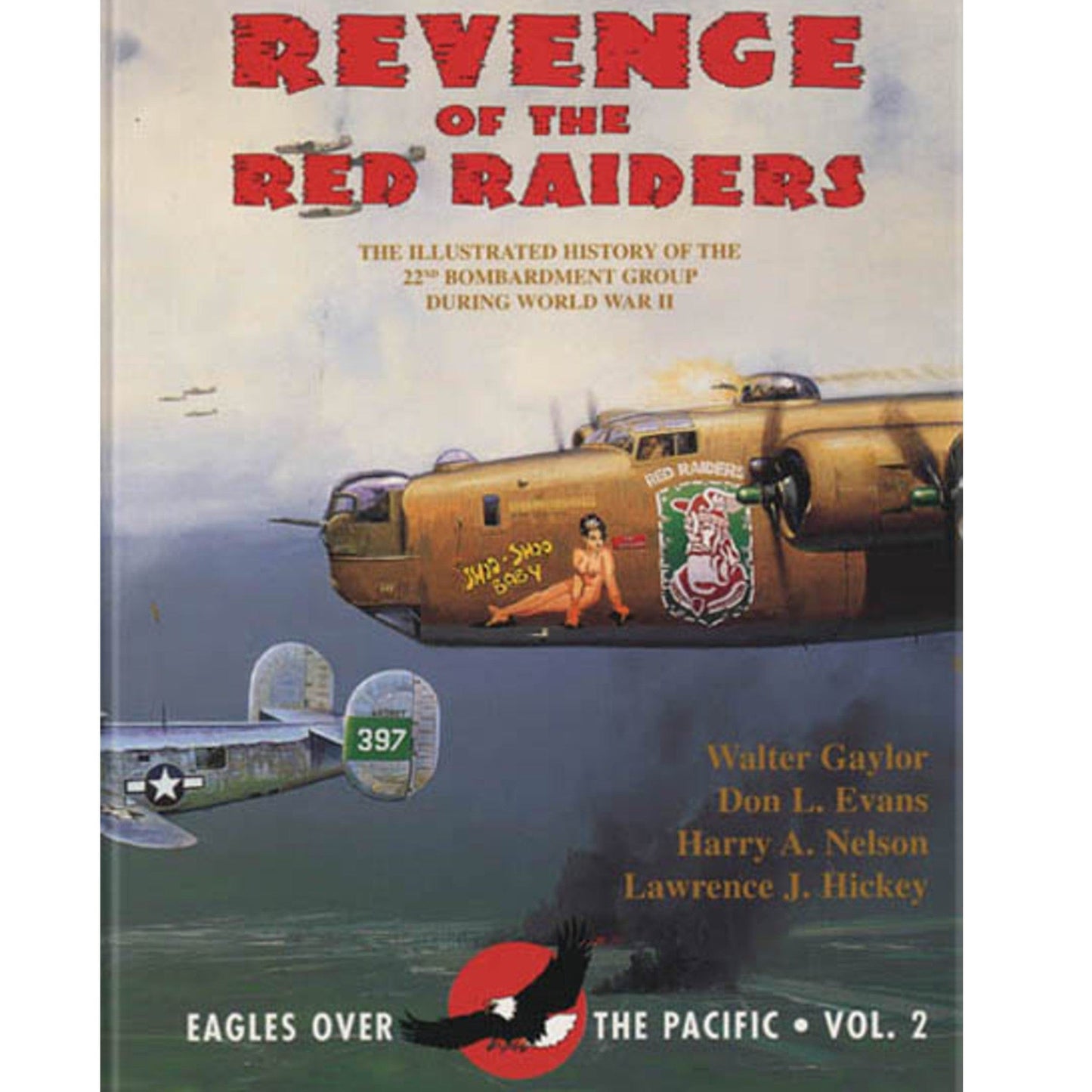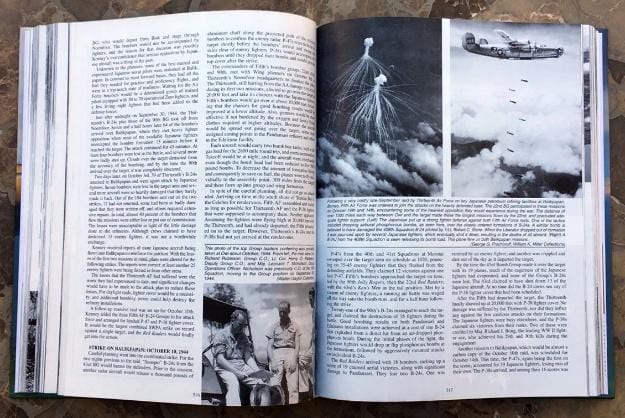 An excellent reference on late war 43rd BG - recommended
This book continues the series by Hickey and if you have any of there other volumes, you know what to expect. The book is full of information and details not easily found in other sources. The information is dense but is complimented by nice illustrations and even some color photos go with the maps, diagrams and other B&W photos. I particularly like the appendix with the planes, pilots and crew chiefs listed. I enjoy these books by Hickey and have bought all of them. I recommend them for the historian and enthusiast. The book was advertised as "signed by the author", unfortunately, however, my copy was not signed.
I have been looking for this book a long time, glad to have found it,
Great book about the B-25 war against the Japanese in the south china sea and
the island fignting , bombing and staffing with more pictures than most WWII books.
Ken's Men
a wonderful accounting of the pacific war. found a picture of my father which is priceless to me.